SPREADING H.O.P.E AND THE CAREGIVING PRINCIPLE®
AARP Virginia and Insight Memory Care Presentation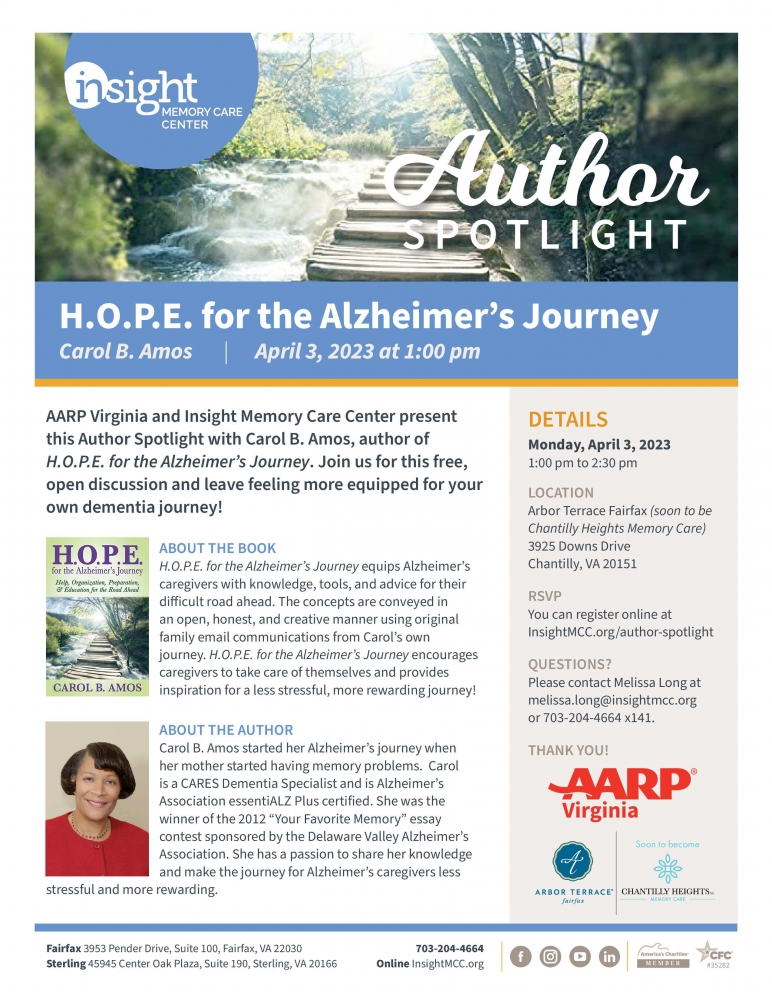 I am really excited to share my caregiving story with caregivers from Insight Memory Care. Preparing for this session brings back memories of how my brothers Ronald and Michael and I worked together as a team to provide the best care for our mother. Alzheimer's caregiving was new to us. We learned along the way and had to adjust to our mother's ever-changing needs as the disease progressed. I will discuss the role H (Help), O (Organization), P (Preparation), and E (Education) played to make our journey less stressful and more rewarding. I will also share tips, insights, and encouragement. Please join me by registering here.
Thank you AARP Virginia and Melissa Long from Insight Memory Care Center for giving me an opportunity to share my story. Also thank you for all that you do to provide support and education for those living with dementia and their caregivers in Virginia.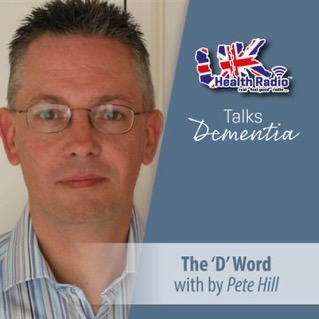 Spreading The Caregiving Principle® to the United Kingdom
I was honored to have a lively interview with Peter Hill, creator of The 'D' Word Podcast on UK Health Radio. I shared The Caregiving Principle®, my H.O.P.E. acronym, and the lessons I learned with his UK listeners. The 'D' Word Podcast discusses everything carers and those living with dementia need to know. It is a great resource. You can listen to my interview and interviews with his wonderful guests here.
AlzAuthors Custom Caregiver Collection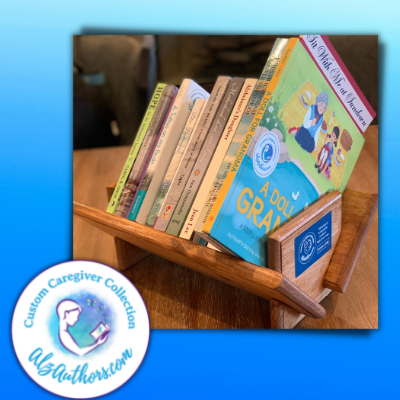 AlzAuthors has created a Custom Caregiver Collection consisting of 15 to 18 Alzheimer's and dementia books in a beautiful tabletop bookshelf. I was honored that H.O.P.E. for the Alzheimer's Journey was part of the first collection that went to The Echelon Senior Community lending library in my home state of Ohio. The books include memoirs, novels, caregiving guides, children's books, and more from some of the 300 authors comprising AlzAuthors. Custom Caregiver Collections are suited for senior care communities, doctors' offices, in-home care agencies, senior centers, memory cafes, and professional or personal libraries. Custom Caregiver Collections are available to order In Honor or In Memory of a loved one for $499 (incl. shipping within US). For more information and to place an order, click here.
Event Photo Gallery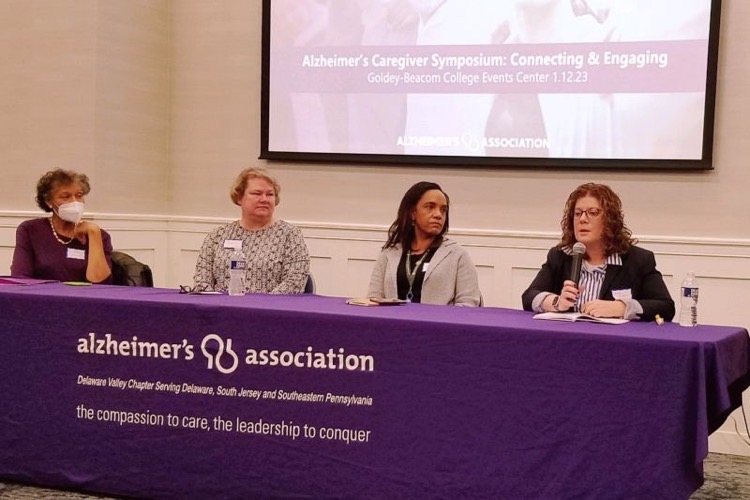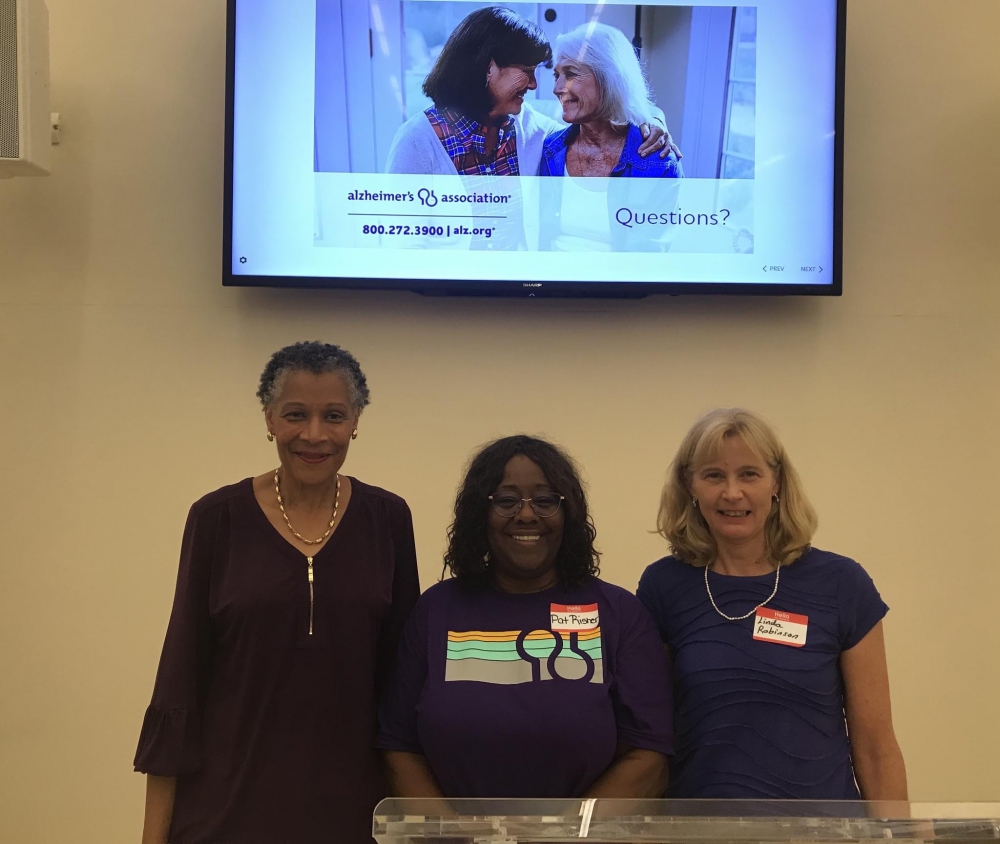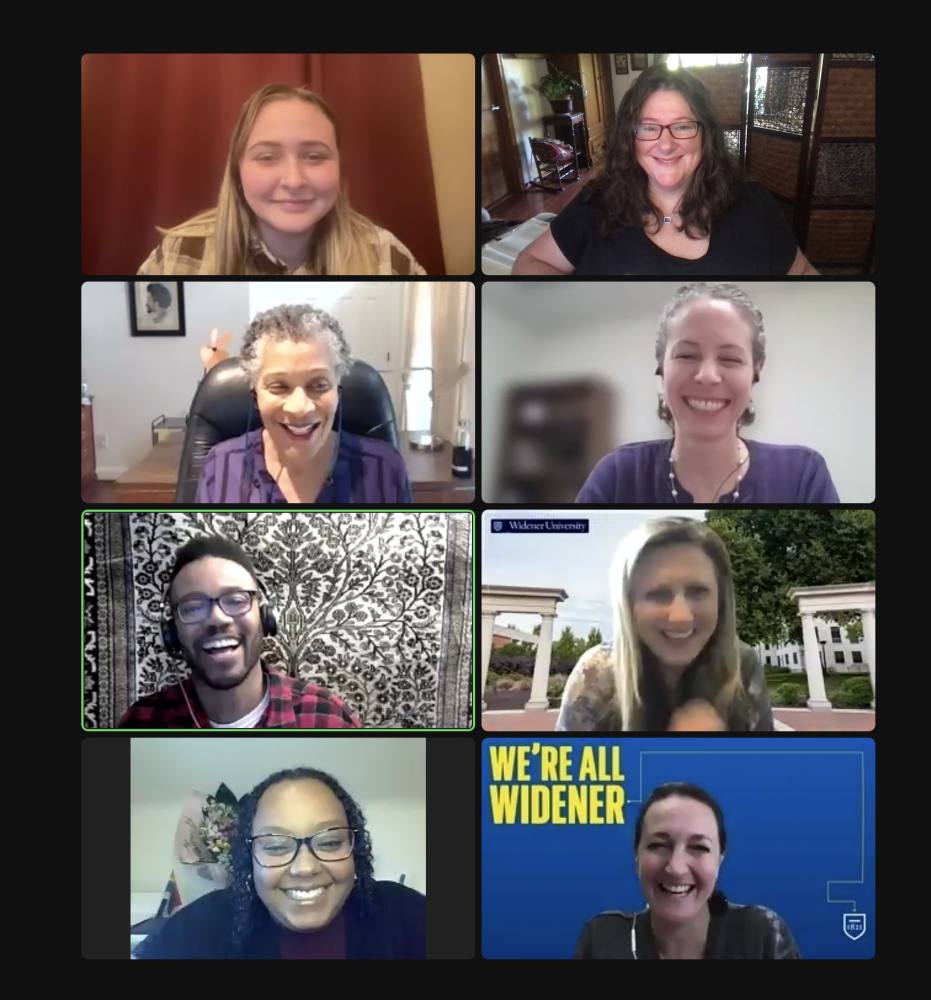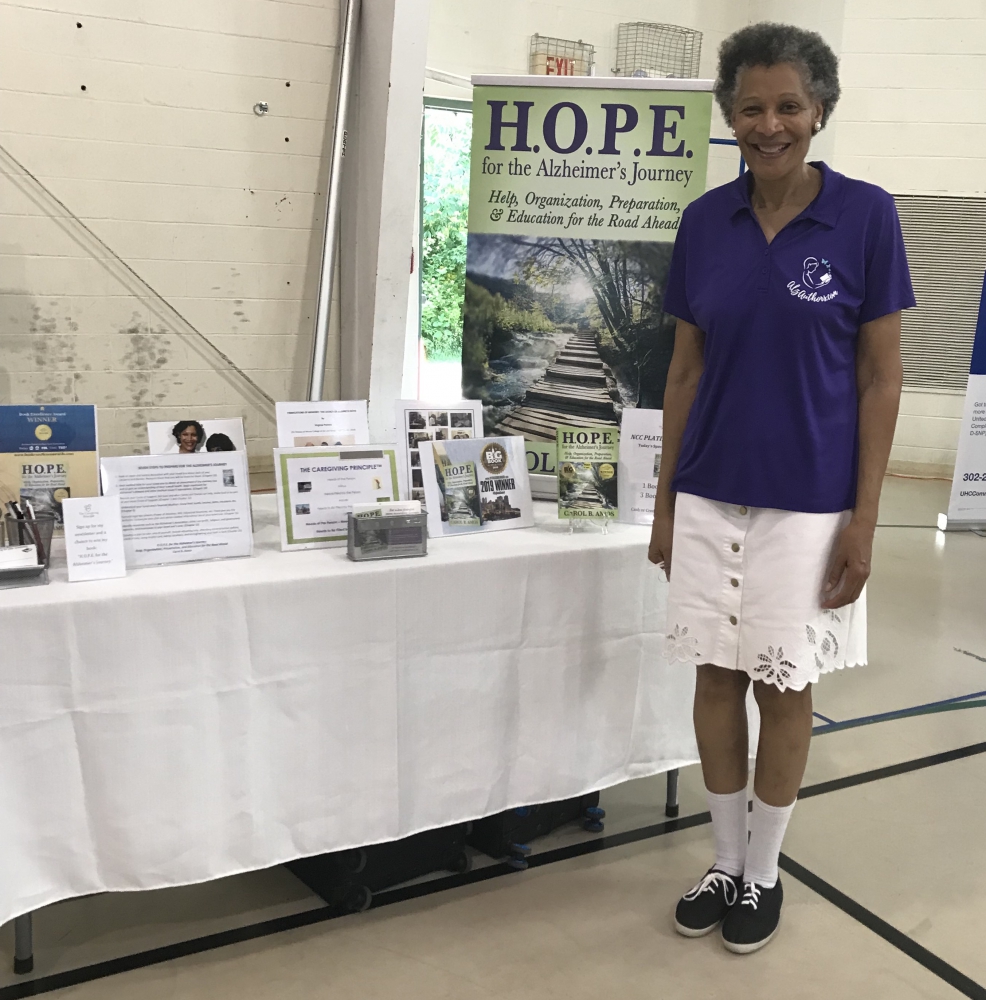 Clockwise from top:
Goldey Beacom College Alzheimer's Caregiver Symposium: Connecting and Engaging
Canaan Baptist Church Enrichment Conference
New Castle County Platinum Picnic Sock Hop
Widener University Center for Social Work Education
Upcoming Events
April 3, 2023, 1:00 to 2:30 pm EST. AARP Virginia and Insight Memory Care. "My Caregiving Journey."
June 3, 2023, 10:15 to 11:45 am CST. Caring for People with Memory Loss Conference, University of MN School of Public Health. "The Caregiving Principle®: For a Less Stressful, More Rewarding Journey."
Schedule Your Event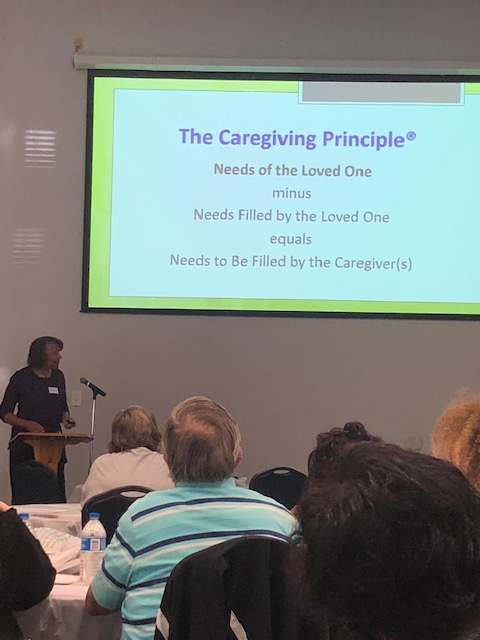 I have a passion to help caregivers through support and education. I would love to speak to your group about:
Alzheimer's Disease Awareness
The Caregiving Principle®
H.O.P.E. for the Caregiver
Balancing Caregiving and Career
Seven Steps to Prepare for the Caregiving Journey
I can also develop a custom presentation for your organization. I can share my message of H.O.P.E. online and sometimes in-person. Please contact me to secure your date.
Please Take Care of Yourself