H.O.P.E. New Years' Sale
Tuesday, December 29, 2020 by Carol B Amos
H.O.P.E. NEW YEARS' SALE
H.O.P.E. New Years' Sale
Help me equip caregivers with H.O.P.E. for the Alzheimer's Journey to make their journey less stressful and more rewarding. I have reduced H.O.P.E. to $5 (free shipping) to help prepare caregivers for 2021. Purchase copies of H.O.P.E. for your senior facility library, work library, church health ministry, and/or for friends and family members who are caregivers. Special price available at carolbamos.com. Contact me on my website about additional discounts for 10 or more books and for 2021 speaking engagements. Priced at $5 for 5 days. Sale ends 1/2/21.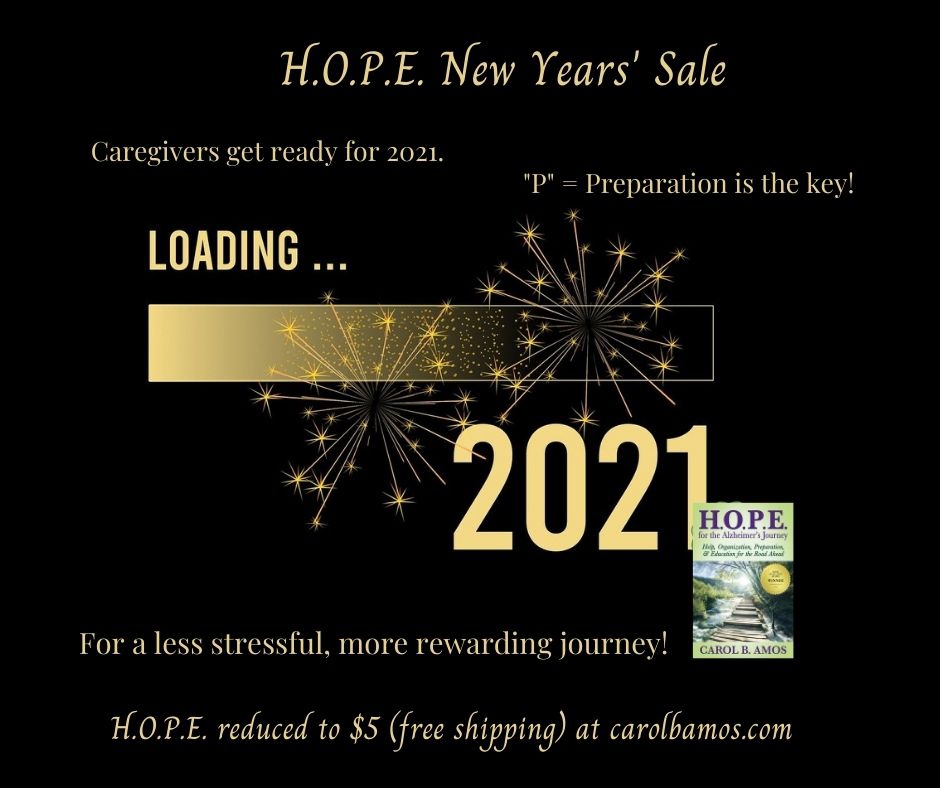 H.O.P.E. Holiday Social Media Posts
Here are six (6) of the Christmas graphics I enjoyed creating for H.O.P.E. social media ads. You can see all of my holiday ads on my Facebook, Twitter, and LinkedIn pages.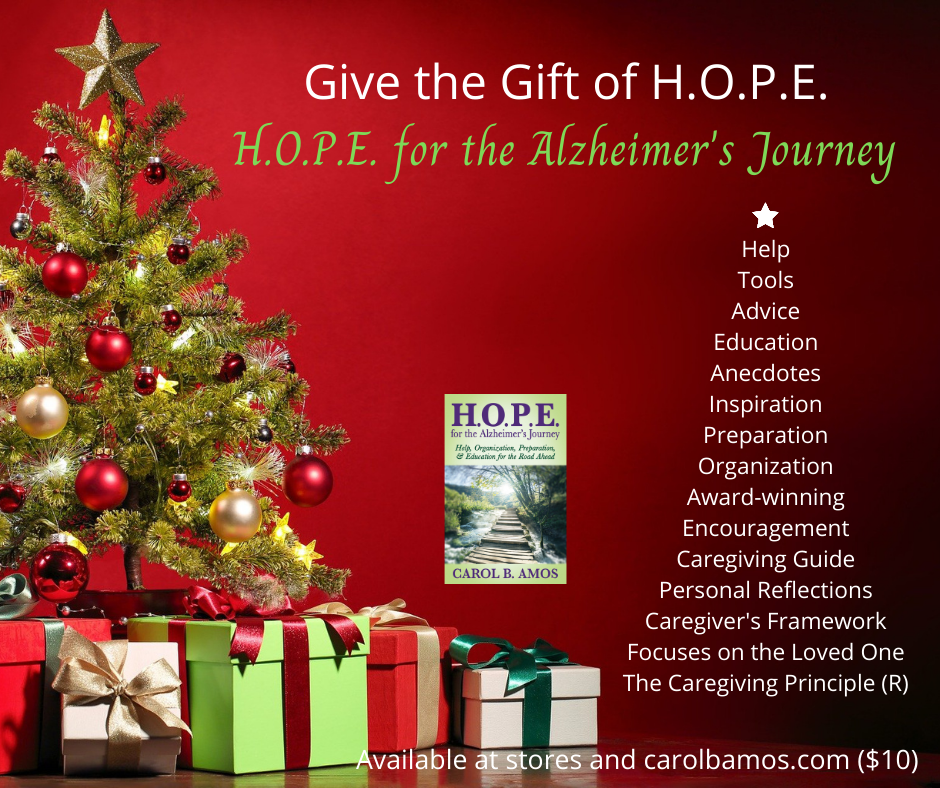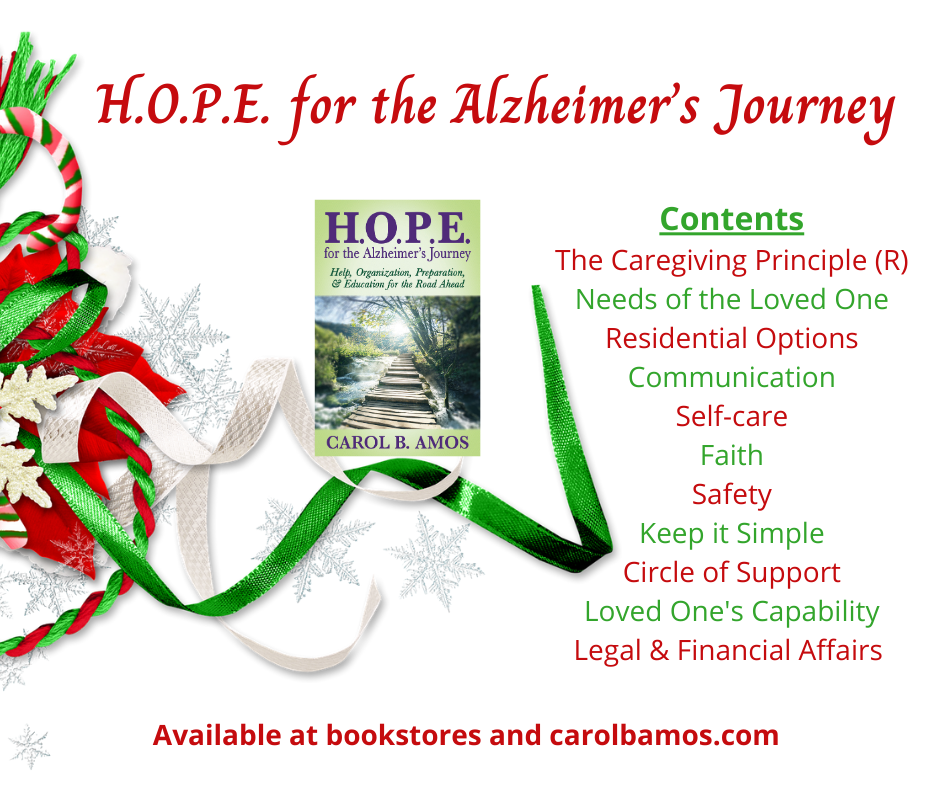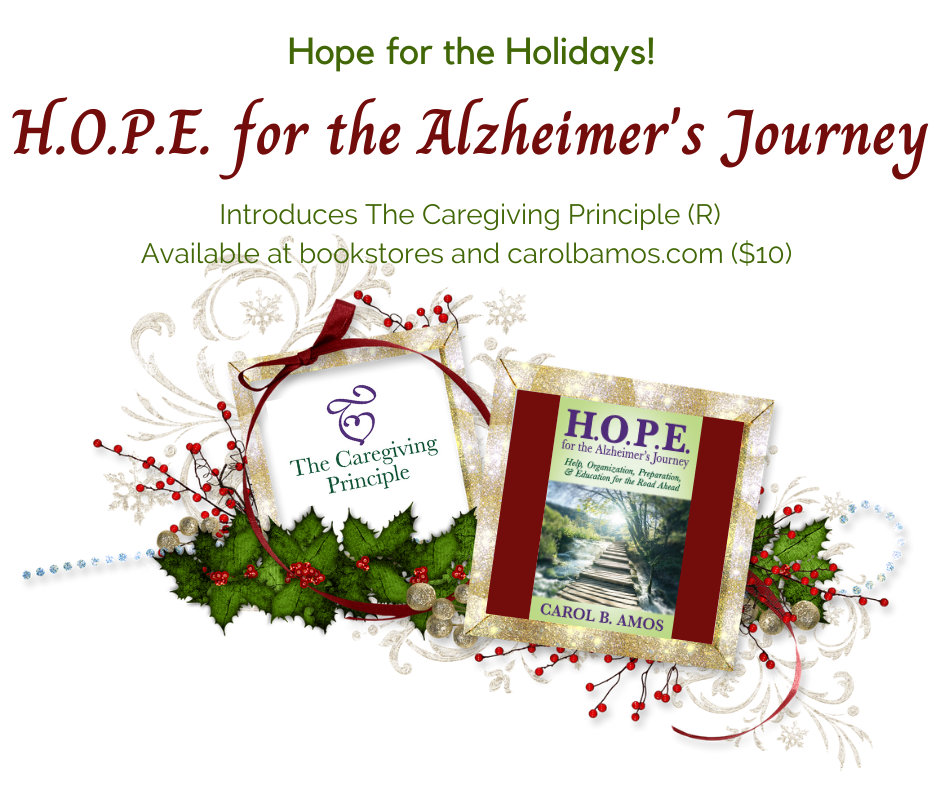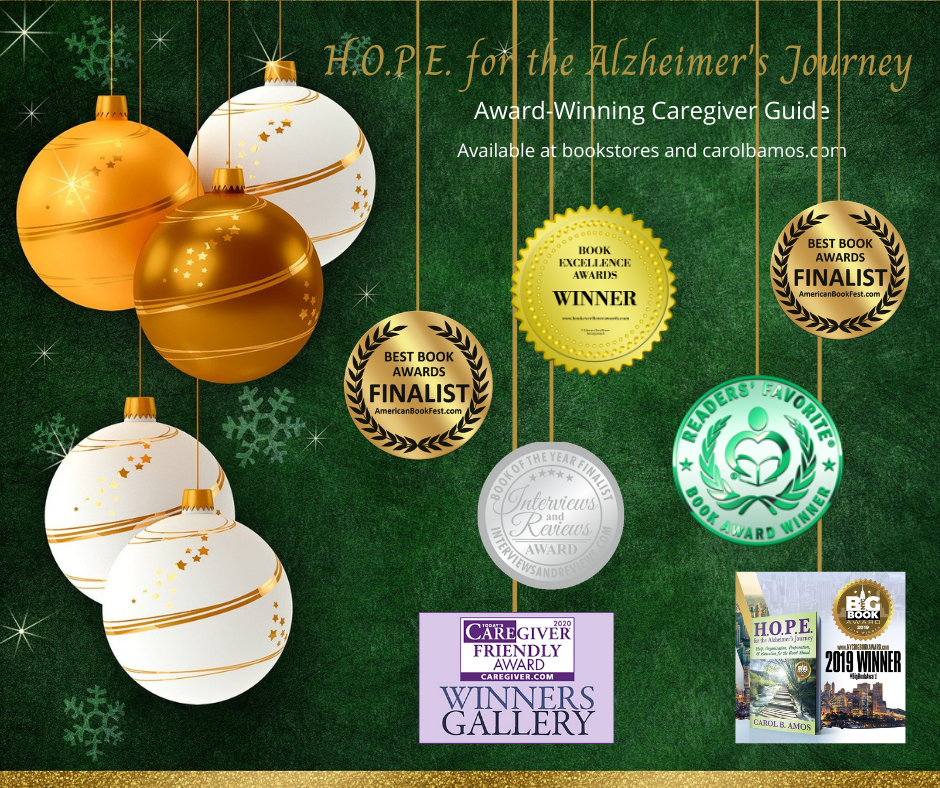 Have a Blessed New Year!
---